The holiday season is bringing more streaming content demand as well as opportunities for media companies
This holiday season media companies can expect more than just a little cheer. With streaming at record levels and strong advertising fill rates expected, publishers leveraging CTV/ ads and Box/stick connected devices to their holiday strategy can also expect a very merry new year.
Consider this: Total viewing time on Connected TV devices increased 81% year-over-year, and millions will now be spending more time streaming OTT television than ever before this coming year, according to a Nielson study.
Keep an eye on these three key trends as you shake off the Covid-inertia and prep for a successful end of year and plot your OTT strategy for 2021.
Advertising Video on Demand Is Back!



Fill rates were as low as 30% over the summer months, but have bounced back to greater levels than this time in 2019, and digital ad spend is expected to close out the year up 6%. Plus, with financial pressures and economic uncertainty, a whopping 65% of Americans say they actively seek out free, ad-supported options, according to a recent study from video ad tech company Unruly. Many are willing to forgo commercial-free viewing to save money. Or to find new content, having maxed out on their existing streaming platforms over the summer and fall, with 37% of viewers claiming they would try a streaming service with ads in order to watch something new.

Newcomer Peacock and veteran streamer Hulu thrive on their ad-supported models in addition to SVOD with 15 million (Peacock) and 28 million, respectively.

The big screen shines again - TVs are THE platform for growth

Advertising is surging on CTVs, largely because they are getting the most attention and engagement from stay-put viewers. Viewers are spending more time with OTT/CTV than the previous year, with video seeing increased audience attention, according to an IAB report. And while linear TV continues to suffer advertising woes, (-24% YOY) connected TV is showing double digit growth (+19%).

In addition, according to research from the IAB:


73% of streaming viewers watch ad-supported CTV content.

45% of streaming viewers watch ad-supported CTV the most.

And subscription platforms such as Netflix, disney+, Amazon Prime etc., continue to experience meteoric rise with a predicted doubling in revenues from $50 billion to $100 billion in the next 5 years, according to a report from Digital TV Research. That would represent a doubling of its value from the $50 billion that SVOD revenues generated in 2019.
Media companies have become streaming first companies

Disney made headlines for stating it's a streaming-first company, reorganizing its teams to focus on Disney+. In uncertain times it makes sense that delivering content directly to the living room and in the hands of viewers is the least risky bet. As cinemas continue to struggle due to corona-imposed social distancing (Regal theatre chain announced the closing of all 536 U.S. theaters in early October) movies are making the move to the small screens.

For example, Disney's choice to move its theatrical release of live-action remake Mulan to Disney+ led to 68% increase in subscribers for the streaming service; and the Viacom CBS company rebranded its flagship app All Access app to Paramount+, with plans to expand its library to 30,000 episodes and movies.


As we round down the year, media companies, as well as brick-and-mortars like movie theaters, concert halls, gyms, fitness studios, churches etc., need to prepare to be streaming-first businesses and organizations.

So now what? Tips to take advantage of this overall growth.
The keys to growing your OTT business alongside the holiday spike in activity (and riding high into 2021), is to get your apps to market quickly, across the various platforms your viewers use.
Edye created its early childhood educational app (pictured below) in one month using Applicaster's Fast Forward Solutions.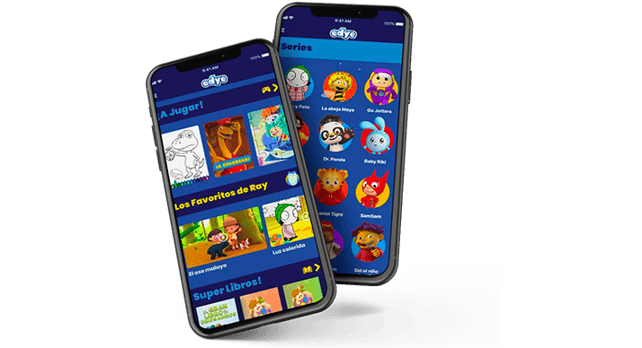 However you distribute your D2C apps, app-builders should look for flexible providers that allow iteration within different monetization models, much like Peacock and Hulu offer viewers the option to opt-into the model that is right for their household. You may want to experiment with using AVOD, SVOD, or AVOD+SVOD to find the right mix for your viewers.
In anticipation of this growth, Applicaster recently launched Fast Forward Solutions, a new product to speed apps to market with Netflix-level UI and 3rd-party technology stacks filled with the household name providers that power the OTT industry. Applicaster can have your app live and in market on as many as 8 platforms within 4 weeks, with pixel-perfect custom design.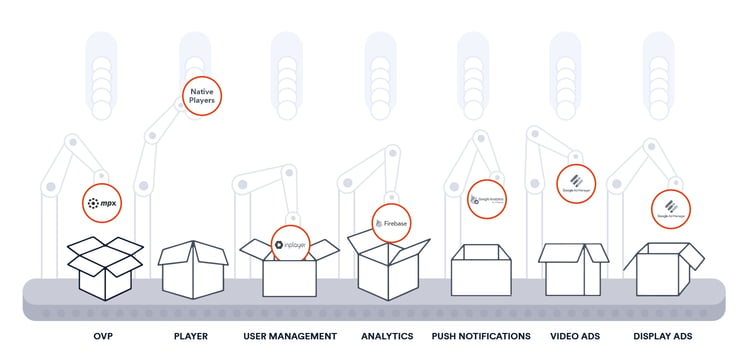 These leading platforms provide great viewer engagement, monetization enablement and are rich with viewer data. If you're considering launching new apps, or apps on additional platforms we'd love to help you make your holiday season a merry one and make your 2021 even better.